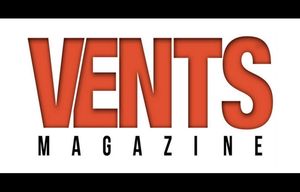 If there is one Bluegrass group you need to keep an eye out for, it's Wilson Banjo Co. The South Carolina based band is quickly carving out their way into the hearts of fans. Inspired by years of experience in the form of banjo and studio veteran Steve Wilson, the group just released their brand new single, "Midnight on the Highway." Vents Magazine has the exclusive world premiere below!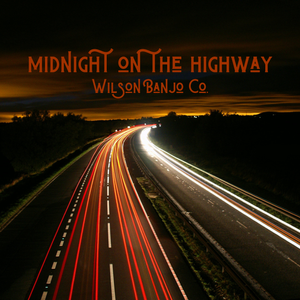 It's a fast-paced good time that really stays true to the signature Bluegrass sound which has been around since the early Bill Monroe days. "Midnight on the Highway" was written by multi-Grammy winner Tim O'Brien originally in 1973 for the band Hot Rize.  You can hear that influence in the recording, but with an updated approach featuring vocals from Wilson Banjo Co.'s Sarah Logan. The track is included on the upcoming album, Six Degrees of Separation, dropping later in 2021. 
"We had a spot left to fill on the record and I really wanted a cover that was something we not only really loved, but also highlighted all the best elements of a straight up driving grass tune," says Steve Wilson. 
The Wilson Banjo Co. founder adds, "'Midnight On The Highway' was mentioned during a recording session, and being big fans of Hot Rize, Sarah, Scott and I sat and arranged it right then and there. Sarah's vocals are so powerful on this track. That combined with monster mando picking from Alan Bibey, great guitar work from Andrew Crawford and those signature tight harmonies from Troy Pope and Scott Burgess, and it all fell into place. We're so excited about this track and hope you enjoy it as much as we do!" 
It's safe to say the single is tailor-made for Bluegrass radio.  International Bluegrass Music Association (IBMA) winning DJ Steve Martin (host of Unreal Bluegrass) praised the recording by saying, "'Midnight on the Highway' is a strong, strong Bluegrass song. Clean, crisp instrumentation. Vocals are wonderfully blended. Powerful and precise pace. Bluegrass at the highest standard." 
Officially available tomorrow (February 12th), music lovers can go ahead and  pre-save it now on your favorite digital retailer.
https://ventsmagazine.com/2021/02/11/wilson-banjo-co-puts-the-drive-into-bluegrass-with-new-single-midnight-on-the-highway-exclusive-song-premiere/?fbclid=IwAR3mrUo6e_8SphiXMNugXXOkw9kEKsFrr1CbEwnUTc-MNjvemNQzzb3-Rak