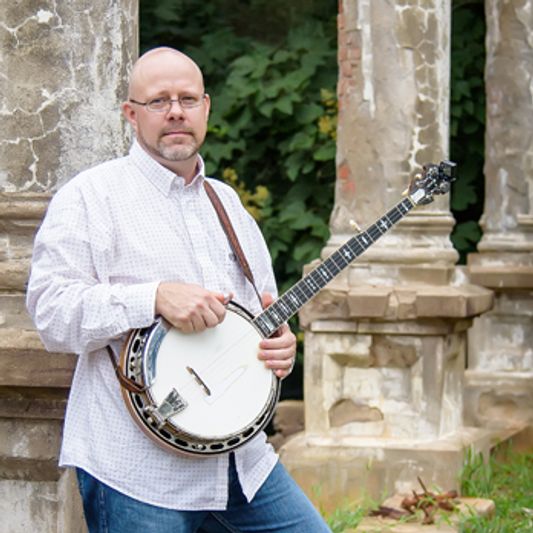 STEVE WILSON
Banjo
Steve Wilson started off as most musicians likely did, growing up with a love of playing music with his family. He developed a respect for the sound, look and feel of the instruments themselves. Later in life, he was fortunate to find himself working in Nashville, TN, for the Gibson Custom Art Shop, designing and building custom art pieces. Many of these were special orders for a long, distinguished list of players. He learned from the best, and this experience would leave an imprint on his life that stayed with him to this day.

While in Nashville, Steve also honed his craft in Bluegrass music, specifically, playing the Banjo, which became his favorite and master instrument. Studying with many of the well-respected banjo masters in the area, playing countless hours with local bands, and lending his talents in the recording studio from time to time, bluegrass music was definitely where Steve planned to hang his hat for the long haul.

After moving back to Upstate NY, to raise his children closer to extended family, Steve joined a couple of bands, enjoyed the festival seasons, gave lessons, did instrument repairs for local musicians, while casually building a custom guitar or banjo along the way. With the kids grown, Steve and his wife, Melanie, have settled back down South in what they see as their "forever home" of South Carolina, and he has enjoyed getting back to pickin' the banjo and building instruments on a more than casual level again.

Steve's banjos, with custom designed inlay, hand-cut with a jeweler saw, began to get some notice, and before long, Wilson Custom Banjos was endorsed by super star pickers like Dale Perry (Fast Track), Gena Britt (Sister Sadie) and Tony Wray (Tyminski). The two models he focuses on are "The Warrior," and "The Guardian," no tone ring banjo.

In 2014, Steve recorded an EP in his home studio, to promote the sound that his Wilson Custom Banjo gets, involving several musician friends from the Westminster, SC region where he lives. The EP, "The Guardian," named for the banjo model, began to garner some attention on radio, and that's when he decided to put the Wilson Banjo Co. band together for a second album. "Spirits In The Hills" was picked up in 2017 by Bonfire Records, the sister label for major bluegrass label Pinecastle Records, located in Greenville, SC. Also during that time, Steve Wilson was hired as the Lead Recording Engineer and Producer for the Bonfire Recording Studio, available to the public as well as label signed artists. Steve has since recorded hit records for Dale Ann Bradley, Flashback, Gena Britt, The King James Boys, Shawn Lane & Richard Bennett, the Jake Bartley Band, and many more.

Over the past few years since Steve's band album release and promotional tour, he went on to play full time for Dale Ann Bradley and most recently, Deeper Shade of Blue. He also began writing lyrical songs, where he had only written several instrumentals in the past. With his love for recording and also wanting to continue putting out music to support his banjo promotion, Steve Wilson has gone on to create a sophomore project, now under the Pinecastle Records umbrella, called SIX DEGREES OF SEPARATION. The first single boasts an original tune, penned by Wilson, "Wrong Turn That Led Me To You." It's a poignant and emotional tale of a young person finding their way to God, through a series of wrong turns, that sometimes went right, and sometimes very wrong. We'll let you listen to and enjoy the story for yourself.

The project name SIX DEGREES OF SEPARATION, came about when he began reflecting on all of his musical friends and heroes that he has been privileged to work with since relocating to South Carolina just eight years ago. He began connecting the dots of his many connections through music to all of these people, whether he has recorded a project with them, toured with them, or built them a banjo. And with these folks all in mind, he was able to come up with the list of notable musicians and vocalists that participated in this recording. One thing he knew for sure when choosing the material, was that he wanted it to be diverse, showcase some of his writing, and also lift up and highlight the gifts of all of the players. You will find something for everyone on this record, with Traditional, Contemporary and Gospel sounds.
Currently the band has released three of five singles from a 2023 EP on Pinecastle Records and has also begun pre-production on their new full length band album due out in late 2024. With new dates being added to the tour schedule regularly, the band looks forward to coming to your town so spread the word, follow them on socials and streaming music sites and lets have a ball!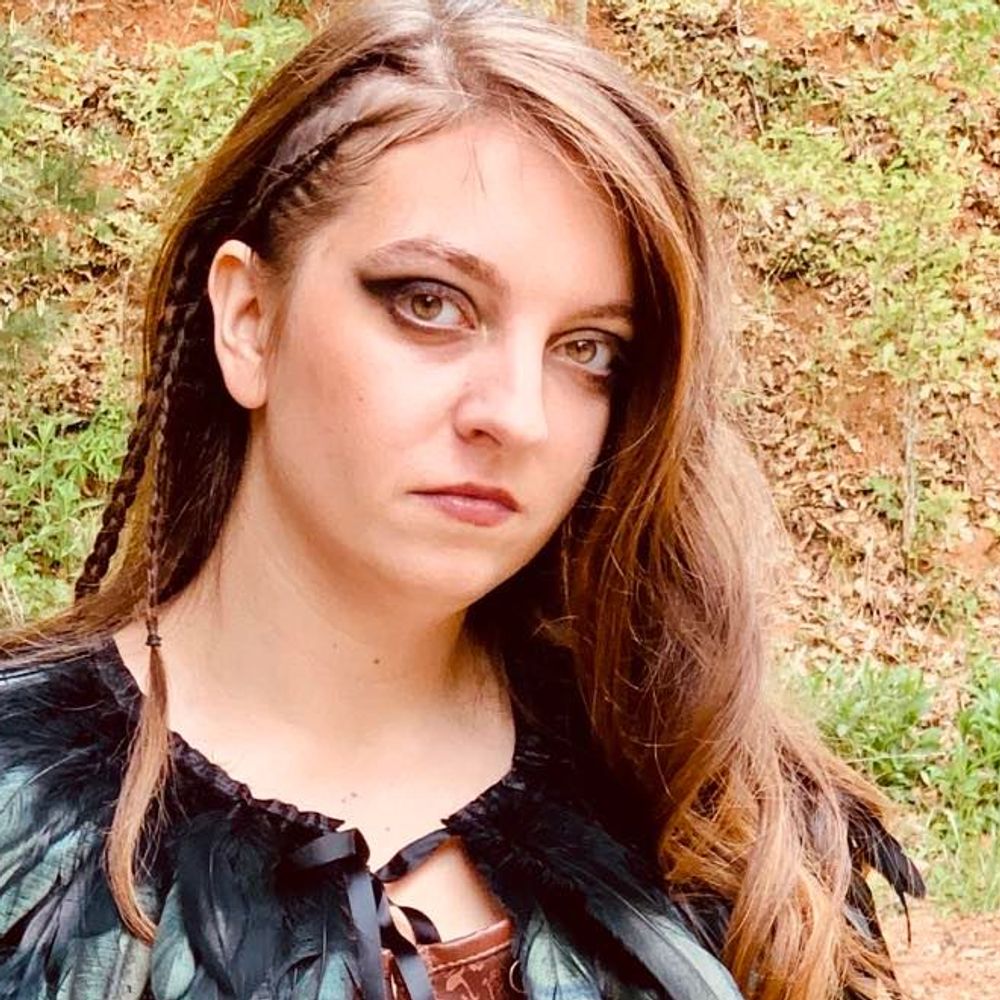 SARAH LOGAN
VOCALS & FIDDLE
Sarah Logan was born and raised in Maine and has been playing the fiddle and singing since she was 5 years old. She currently goes to ETSU (East Tennessee State University) and majors in their bluegrass program. Her major influences include Alison Krauss, Adam Steffey, Jerry Douglas and Stuart Duncan.

Sarah has a vocal tone and timbre that is unique only to her in the industry. Simply put, there is no one else like her, The control and ear for harmony that she has is unmatched among other young female vocalists in the roots music industry. It is a privilege to work with her both in studio and on stage.
When home in Maine, Sarah plays with her Dad's band, Jerks of Grass. Sarah says her Dad is the one who got her started playing fiddle and bluegrass music, as well as kept her playing. "There surprisingly is a lot of bluegrass here in Maine and I grew up in the heart of it all," says Sarah. Her Dad plays the banjo, guitar, and dobro and has been around the music most of his life, growing up in the Charlottesville, VA bluegrass scene. Not long ago, Sarah was able to play a couple of songs with the ETSU Bluegrass Pride Band when they opened up for the Earls of Leicester. Another highlight was getting to play on stage with Tim O'Brien at a festival in Maine.

Wilson Banjo Co. loves picking with Sarah and being a part of what we're sure is going to keep going for many years to come.