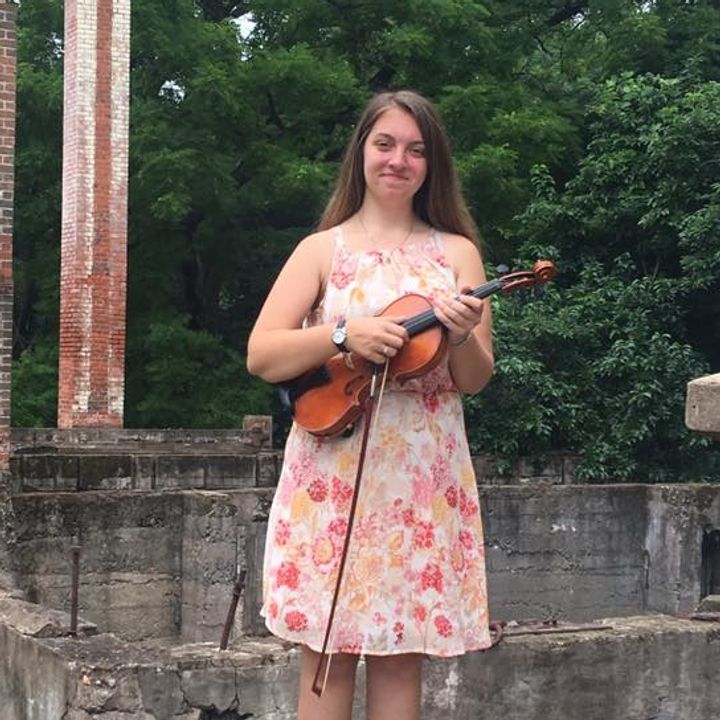 SARAH LOGAN
VOCALS & FIDDLE
Sarah Logan was born and raised in Maine and has been playing the fiddle and singing since she was 5 years old. She currently goes to ETSU (East Tennessee State University) and majors in their bluegrass program. Her major influences include Alison Krauss, Adam Steffey, Jerry Douglas and Stuart Duncan.

When home in Maine, Sarah plays with her Dad's band, Jerks of Grass. Sarah says her Dad is the one who got her started playing fiddle and bluegrass music, as well as kept her playing. "There surprisingly is a lot of bluegrass here in Maine and I grew up in the heart of it all," says Sarah. Her Dad plays the banjo, guitar, and dobro and has been around the music most of his life, growing up in the Charlottesville, VA bluegrass scene. Not long ago, Sarah was able to play a couple of songs with the ETSU Bluegrass Pride Band when they opened up for the Earls of Leicester. Another highlight was getting to play on stage with Tim O'Brien at a festival in Maine.

Wilson Banjo Co. loves picking with Sarah and being a part of what we're sure is going to be a very bright musical future for her! 
Michael "porkchop" branch
Bass Man
"Porkchop" is an original Spirit, AKA, he was our awesome bass man on the SPIRITS IN THE HILLS album and no stranger to Wilson Banjo Co. He has played with the band quite a bit over the last couple of years and we are beyond thrilled to have him on board with us. Porkchop is a man of many talents. Not only is he the best bass player around, he is also the Operations Manager at 92.1 WLHR Lake Hartwell Radio. He and his wife, Connie, live in the Upstate of SC and he takes full advantage of his beautiful surroundings. A great hunter and fisherman, we love to see the pictures of his bounty from a day in the woods or on the water. Porkchop is embedded in his music community, in various genres, plays in some local bands, and is also a multi-instrumentalist. If you haven't listened to our album yet, once you do, you will know exactly why we are so happy to have Porkchop playing with us!